LED Magnifier desk lamp EF-200
Overview
[Enfren EF–200 LED Magnifier Desk Lamp]
* Combined Magnifier and LED Chips
- An Extra Large Non-Spherical Multi Angular Lens
- Eyesight Protection  & Worsened Eyesight Prevention
* Environment-friendly / Increased Product Life Span / Minimized Electricity Consumption
- Equipped with High Brightness LED of Korea
* Convenience Feature for Users
- 2 Pieces of Flexible Spring Tube
- A Head Filter for Dazzling Prevention
- 3 Steps Dimming Function/Touch Sensor
Photos
EF-200 LED Magnifier Desk Lamp
Description
*** LED Magnifier Desk Lamp ***
New Concept of a Desk Lamp equipped with Aspheric Multi focus Magnifier Lens and
Environmentally friendly, high efficiency LED Chips.
- Elderly Users who feel uncomfortable due to presbyopia when reading a  small sized book such as
the Bible, a Paper etc.
- Professionals who work for Patents, Designs and Drawings.
- It is very effective to people who work for Delicate Hand-Crafted such as Repair, Quilting and
Handicraft etc. in a dark place daily.
*** Good Point the Lens ***
Strong Points of EF-200 Non Spherical Multi Angular Lens
- Providing Clear Magnified View without Distortion from Any Angle
- Long Time Reading is possible
- Due to Extra-Large Sized Lens, it is convenience that you can read both sides of a book at a
glance.
: Lens Size : 112X155mm, Viewable area: about 30X40cm, Magnification ratio : X2
- No Risk of Damage because of light PC Material
- Improving Transmissivity of Lens caused by Various Coating
<Spherical aberration>
The blurring of an image that occurs when light from the margin of a lens or mirror with a spherical surface comes to a shorter focus than light from the central portion. The changing focal length is caused by deviations in the lens or mirror surface from a true sphere.  It may cause dizziness and headaches. (Not available for a long time)
<About Non-Spherical Multi Angular Lens>
- Non Spherical Aberration
- Providing Clear Magnified View without Distortion from Any Angle for a Long Time.
A. Eye Protection  & Worsened Eyesight Prevention
* Clear non-spherical Lens and No blink LED Chips are very effective for Prevention of Weakening
Vision caused by presbyopia.
* It is essential for students who have to study and read a book  because of its excellence of Eye
Protection and Prevention of visual loss.
* Using DC electric power, protect your eye sight (No Lights Blinking)
<EF-200 Magnification>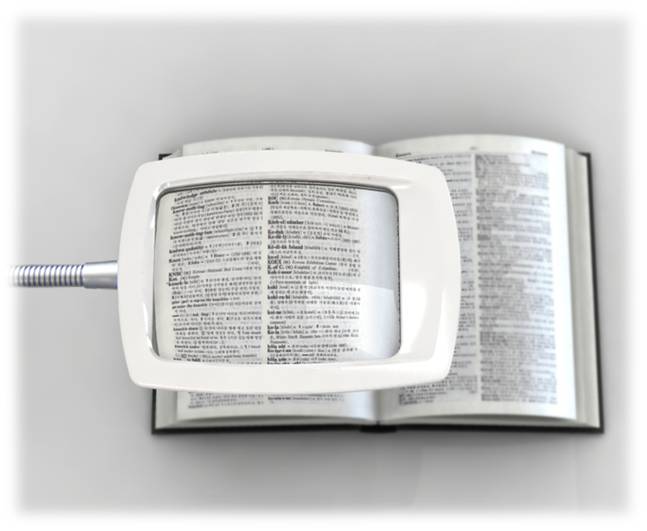 B. Environment Friendly High Brightness LED
* A Pollution-free Environment-friendly LED
- Not included mercury which is used  for fluorescent products
* High Brightness SMD LED from Seoul Semiconductor
- More Bright, Wider Illuminating Angle
- Excellent Protection against heat
* Equipped Metal PCB with Dazzling Protection Cover.
(Using "LUMIPLAS" : Increasing Light Diffusion and excellent Anti-dazzling effect)
<SMD LED Chip - Seoul Semiconductor>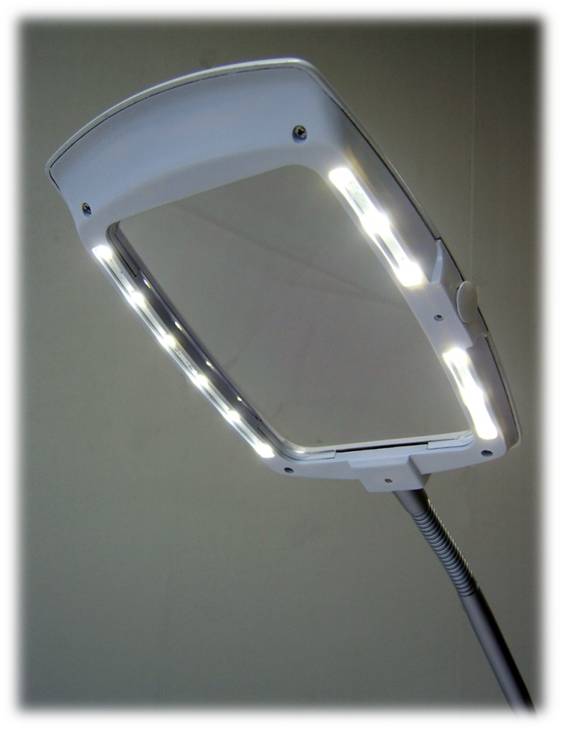 C. Power Consumption & Long Life Span
*6 times cheaper electric cost than the fluorescent bulb
*6 times longer life span than fluorescent bulb(Semi-permanent)
<Power Consumption Chart>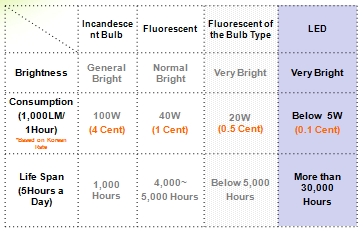 D. 2 Pieces of Spring Tube
New Design for the Users' Convenience.
Using 2 Pieces of Flexible Spring Tube, Easy for adjusting the height and angle of Lamp head.
<EF-200 2 step Spring Tube>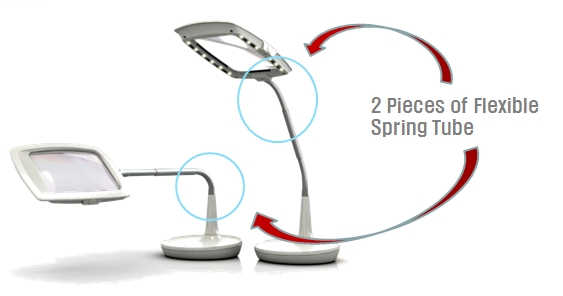 E. Dimming Function & Touch  Sensor
* Equipped with a DIMMING function which is available to control 3 steps brightness(Off-1-2-3).
* PWM(Pulse Width Modulation) Touch System
: LED Lifetime Extension and Increased Reliability of the Touch Switch.
<EF-200 Dimming Control Panel>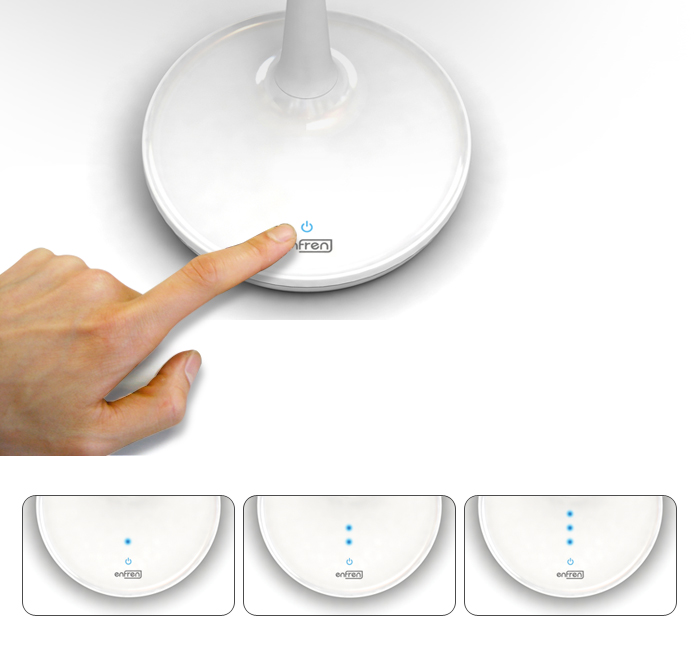 F. EF-200 LED Magnifier Product Color
<EF-200 Wooden>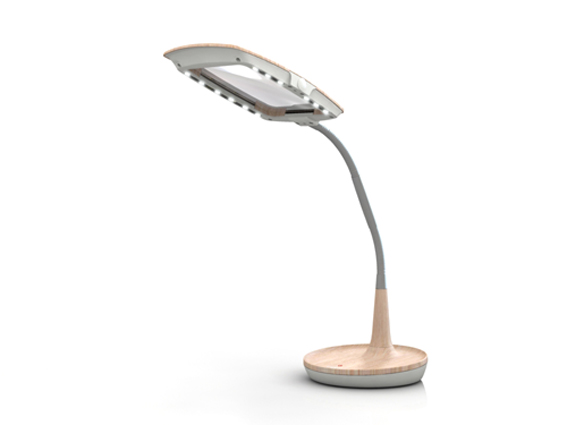 <EF-200 White>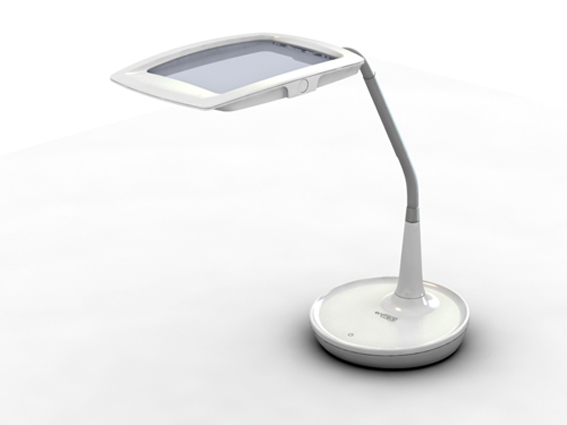 <EF-200 Black>
G. Lens Specification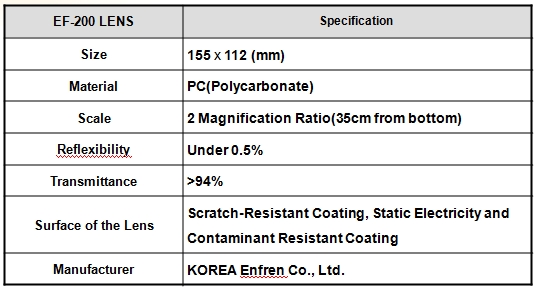 H. LED Magnifier Specification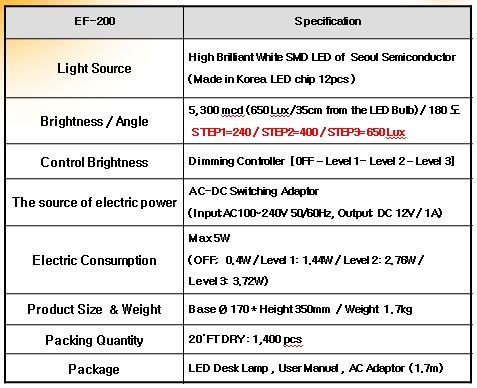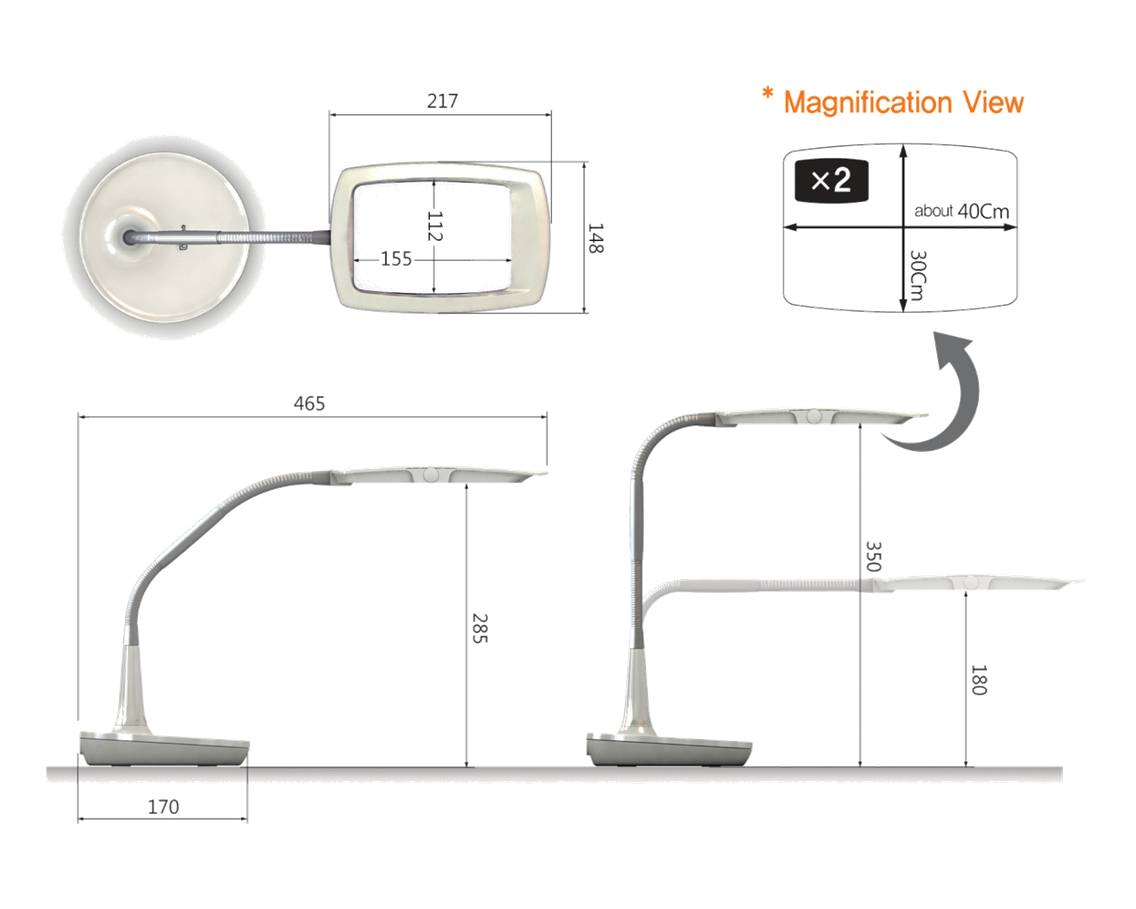 Back to List